Your Local Service
Professional
Commercial
Locksmith Service
HIGH-SECURITY LOCKS

installation, repair, or replacemen

24/7 emergency avlible

Local and mobile
Your Business Needs New Locks for New Location?
Looking for high-security locks to protect your valuable servers and equipment from theft or damage?
Let us take the worry out of protecting your employees, equipment and property.

Fast Locksmith service 24/7 in Your Locationplease:
100% Customer Satisfaction Guaranteed!
Commercial Locksmith in Salt Lake City
Your business needs to be secure, especially in today's world. However, the perfect security solution for one business may be totally wrong for another. Your business is unique, which means it needs unique, specific security options.
A locksmith for business can do exactly that—give you the exact security options your business needs to be as secure as it needs to be, and at a cost that fits into your budget.
On that note, balancing your needs and your budget can be tough, which is why you need a locksmith that has the experience and knowledge to help you devise a solution and professionally install it. Your business is too valuable to trust to anything less.
Locksmith Services for Businesses and Offices in Salt Lake City, UT
S.O.S. Mobile Locksmith has spent years building a reputation as a top security systems provider. Our technicians and locksmiths are trained, experienced and know how to get the options you need to feel secure in your business without the sky-high costs that many other locksmiths try to convince you are "the only way to get the job done."
Another aspect of our experience is the fact that we've worked with businesses of all sizes. It doesn't matter how large or small your operations are— we can offer the perfect solution for you. That's not to say that we will come into your business and dictate a "take it or leave it" choice— again, your business is unlike any other.
You may only need security options for just the public areas of your business, like storefront locks, or you may need a complete system that includes the more sensitive areas of your operations with high-security locks. We'll be your partner in security, consulting with you to make sure we know exactly what you want and need.
Our Commercial Locksmith Services in Salt Lake City Are Tailored to Your Business
You may have had a salesperson call on you from some companies in the Salt Lake City area that have done their best to convince you that your specific security needs can be met by a package they already have designed, but there are too many variables involved to determine what you need for cookie-cutter approaches to truly be effective.
Depending on your business, you may or may not need security elements such as Simplex or E-Plex locks, door closers, panic bar/exit devices, or even keyless entry and master key systems.Don't be fooled into thinking that someone knows what you need before they even consult with you about your business, call S.O.S. Mobile Locksmith.
Commercial Locksmith Specialty Services for Salt Lake City
Some businesses have even more specific security needs than others. For example, pawn shops or emergency loan providers need security elements that aren't necessary for any other type of business, and our experience has taught us exactly how to handle those specific needs too.
Large, small, general, or specific, S.O.S. Mobile Locksmith has the professional staff and training to completely secure your building as inexpensively as possible. Call us today for a no-obligation consultation.
100% of your satisfaction

Same day appointment

Best Lock - parts -Hardware

Best Locksmith service practices

Nice, professional and knowledgeable personel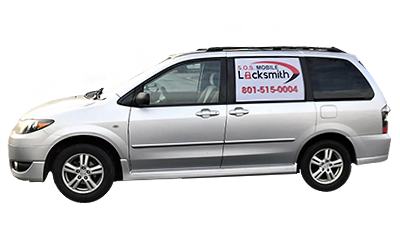 For Local locksmith service in
Salt Lake City, UT
call now
or send us a message
Keep Calm And Let Us Handle It!
100% Customer Satisfaction Guaranteed!