Salt Lake City, UT

 MOBILE Locksmith Service

Locksmith service in Salt Lake City, UTplease don't hesitate and call now:
100% Customer Satisfaction Guaranteed!
It can happen to anyone— one minute you're coming home for work excited to rest athome, and it hits you—you've locked yourself out. In a world before mobile locksmiths, this might have been a problem. Luckily, these days you have access to expert mobile locksmith services right here in SALT LAKE CITY UT AREA.
S.O.S Mobile Locksmith Service in Salt Lake City, UT
If you need emergency lockout service fast, S.O.S Mobile Locksmith in Salt Lake City is the first call you should make. We provide assistance fast. When you're in a crisis, we're there to help. Call us now for a quote. Our customer service team will be more than happy to provide the right assistance no matter your situation.
Residential Locksmith
In addition to emergency lockout services, we also offer non-emergency residential locksmith services, such as lock and security system installation and repair.
Our pro locksmiths provide the latest in home-security technology such as Smartlocks and high-security locks. If you choose a Smartlock, you'll have complete access to your home system from anywhere via a convenient app on your tablet or phone.
If you prefer just to keep a traditional, old-fashioned deadbolt lock. Not a problem, we can repair deadbolt locks as well as provide key duplication or replacement. We can even update your current system with high-security locks if you wish.
We ensure our customers not only have quality products but also boast an affordable pricing guarantee.
Commercial Lock Services
Time is money, and nobody understands this more so thana mobile locksmith. If you're on a tight budget, the locksmiths on our team can work within your financial needs without a fuss.
While we're a relatively new locksmith service, our local locksmiths have years of experience with businesses here in Salt Lake City, so much so we've built five-star reputationas a locksmith company since our opening in 2018. We care about our customers. We work around our client's schedule, not force them to fit our needs. We offer payment plans, and always tailor our services to the job—no cookie-cutter solutions. Customer prioritization is key to our business model.
Why Choose S.O.S Mobile Locksmith?
It's simple: we're simply the best local locksmith in Salt Lake City, UT. With the highest customer satisfaction ratingin the industry for our area, our reputation of having trustworthy and reliable locksmiths is unprecedented—but, we don't let that go to our heads, we still ensure our rates and prices are as competitive as ever, regardless of the service you choose from residential to commercial or auto locksmith services.
If you compare us to budget locksmiths, you'll find that our rates are comparable, yet our standards are much higher. Hire a locksmith from S.O.S Mobile Locksmiths, because to put it simply, our work and reputation shine above the rest. Call us today for a quote.
100% of your satisfaction

Same day appointment

Best Lock - parts -Hardware

Best Locksmith service practices

Nice, professional and knowledgeable personel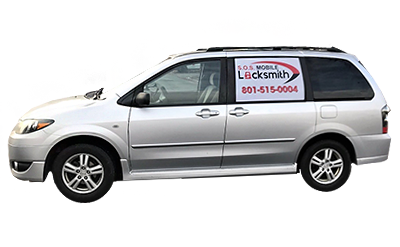 Mobile Locksmith Service In
Salt Lake City, UT
call now
or send us a message
Keep Calm And Let Us Handle It!
100% Customer Satisfaction Guaranteed!
Locksmith in Salt Lake, UT
Local Reviews
you can be the first one to leave a feedback for us
Have you use our service? Please Give Us Your Feedback!
We provide fast and reliable locksmith service across entire area of
 

Salt Lake City, UT

.