Your Local Service
Professional
Panic Bar
Installation
comply WITH safety codes and regulations

wide selection of door hardware

protect fire or an emergency

Local and mobile company
We urge you to call (801) 960-5591 and contact one of our specially trained Commercial locksmith representatives, who can answer all your questions and provide a competitive price estimate.

Fast Locksmith service 24/7 in Your Locationplease:
100% Customer Satisfaction Guaranteed!
Panic Bars & Standalone Alarms in Salt Lake City
Did you know you can save money with the right kind of door equipment? That may sound hard to believe, but it could be true for your business.
Some insurance companies around the country will charge you less for your business insurance if you have emergency push bar systems installed on your exit doors. Also called a "panic bar door," these make it easy for people inside your building to exit, especially in an emergency. As a result, they're viewed by insurance companies as an essential safety feature for the well-being of the employees or customers in your business.
Not all exit door push bar systems are the same, though, which is why you need the advice and assistance of a trusted, experienced locksmith company to help like S.O.S. Mobile Locksmith.
Exit Panic Bar Installation Service in Salt Lake City, UT
There is a wide assortment of door exit bar types and designs available today, and what might be the perfect choice for another business could be costlier than what your business needs. Some of the questions that you'll need to answer about your business for us to craft your custom solution include:
Do you just want an "easy exit" solution for some doors in your business?
Are there any local codes or statutes your building needs to comply with?
Do you need an alarm to sound when a door is opened?
Do you want someone to be notified when a door is opened?
Do you want someone to be notified if something is preventing a door from closing?
The type of crash bar door our professional locksmith will recommend will be based in part on how these questions need to be answered for your specific business needs.
Salt Lake City Alarm Installation
Even if you already have a good emergency crash bar solution installed and working, you may need a different type in addition to your security, a standalone alarm system.
Installation of an alarm system can be expensive and involve quite a bit of wiring and other work in your building, but only if the locksmith company helping you isn't flexible. Newer standalone alarm systems operate wirelessly, which means a complete alarm system can be installed in your building by S.O.S. Mobile Locksmith with almost no wiring, and in far less time than an older alarm system type can be completed. In fact, many of the newer systems work out of the box, with a very minimal amount of setup and configuration. None the less, they should still be installed by a professional.
Call S.O.S Mobile Locksmith Today for Panic Bar and Standalone Alarm Installation
For safety, potentially lower insurance costs and effectiveness, your alarm system must be designed to fit your facilities and expectations. The locksmiths at S.O.S. Mobile Locksmith know the right questions to ask and know how to find an answer to those questions that you'll be able to afford.
100% of your satisfaction

Same day appointment

Best Lock - parts -Hardware

Best Locksmith service practices

Nice, professional and knowledgeable personel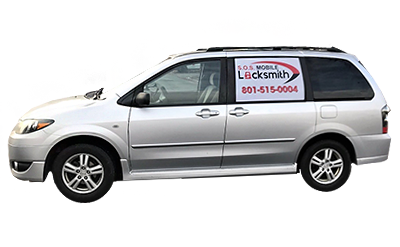 For Local locksmith service in
Salt Lake City, UT
call now
or send us a message
Keep Calm And Let Us Handle It!
100% Customer Satisfaction Guaranteed!