Your Local Service
Professional
Car Locksmith
Service
We Make Keys On Site

Car unlock Anytime, anywhere

competitive prices

Reliability, high-quality friendly service

Fast Locksmith service 24/7 in Your Locationplease:
100% Customer Satisfaction Guaranteed!
24/7 Fast Car Locksmith Salt Lake City, Utah
Located right here in Salt Lake City, we're always available to respond to calls if you get locked out of your car. As a 24-hour car locksmith, you can give us a call at any time of the day, and we'll arrive quickly to help you out.
Locked Car
Our highly qualified technicians will respond to your call as quickly as possible so that you don't have to wait outside for all that long. We can help you get into a locked car, whether the problem is with a physical key, a transponder key, a chip, or a switchblade key.
Other Services
Not only are we able to help you get into a locked car, but we can also have car keys made if yours break. We can also reprogram a transponder key that isn't responding or if you lose for some reason. We'll cut your key right on the spot, and we will be careful with your car too. All of our vehicle locksmith services are safe and quick.
Can you handle any type of key?
Yes, we can. We're able to do a car key repair for any make and model of car, and any type of key too. Let us cut you a new physical key if you need it, or we can also reprogram a transponder key if you've lost yours.
What if I broke my key off in the lock?
We even handle this problem. Our services to unlock your car can also remove a broken key from the lock while forging you a new key on the spot. Even with a problem like this, we should only take a few minutes to get you into your car, and maybe a little longer to forge a new key if it's a more complex type.
Our Services
Our lost car keyslocksmiths can do a lot more than let you into your car. Let us handle lost car keys, retrieve keys locked in the car, or cut a new key. There are a few more things we know how to do as well.
Ignition
Beyond helping you with your keys, let our technicians replace your ignition cylinder or ignition switch. We can replace faulty ignitions or repair them on the spot for you to get you going again.
Replace Keys
Sometimes you'd like to change your car key because you lost it or just because you'd want more security in your car. Our locksmiths can help you as we reprogram the transponder key in your car or help you replace the keys to your lock on the spot.
Give us a call to learn more about our many services and to get a quote for any current problem or future problem. We would be more than happy to talk with you and help you get back in your car fast.
100% of your satisfaction

Same day appointment

Best Lock - parts -Hardware

Best Locksmith service practices

Nice, professional and knowledgeable personel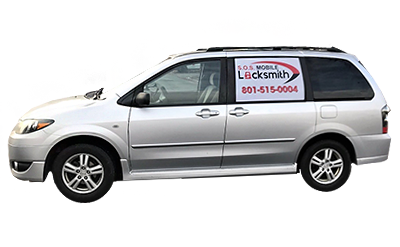 For Local locksmith service in
Salt Lake City, UT
call now
or send us a message
Keep Calm And Let Us Handle It!
100% Customer Satisfaction Guaranteed!