Your Local Service
Professional
Car Key
Replacement
High Security / Laser Cut Key

Duplicate car key cut

dealer chip keys programmed on-site

licensed, bonded and insured
Any Make / Model / Year
Call for new car key for your vehicle

Fast Locksmith service 24/7 in Your Locationplease:
100% Customer Satisfaction Guaranteed!
Inadvertently being locked out of your house, your vehicle, or your business is undeniably stressful—more so if it's late or the weather is poor—which often seems to be the case. At S.O.S Mobile Locksmith we strive to make emergency lockouts just a little less stress with quick, quality services.
Need a Car Key Made for My Car
You may need a replacement car key for any number of reasons. Whether you're locked out of your car or you legitimately can't find those keys, we'll respond quickly at any time of the day or night to get you back on the road quickly. With our quick service, we'll make a car key on the spot for you.
Our Locksmiths
When you call us, we'll send over one of our car locksmiths. They're all trained and experienced, while our service is licensed, bonded, and insured. they'll be with you to replace your key on the spot using the equipment in one of our service vans.
Replacing Keys
If you lose your key, we can replace all makes and models of auto car keys. We can also help you out with chipped or damaged keys too. Call us if you're locked out or if you need a new key for an easier time slipping it in your car door or in the ignition.
Best Car Key Replacements Service
We offer reliable service to get automotive keys made quickly and reliably so that you don't have to worry, and don't need to stand outside with your locked car for all that long. Our team uses the latest technologies and tools to get you your brand-new key quickly, and this includes even electronic and transponder keys too. We'll program them on the spot for you at any time of the day and any location.
Give us a call, and we'll come to you to replace the keys for any make and model of car. Rest assured that we will present our pricing right away for you so that there are no surprises once you have your car key in your hand. We're an affordable auto locksmith located locally seeking to get you on the road again fast.
Types of Car Key Replacement
We handle all kinds of car keys from physical to electronic keys. Regardless of the type of key, we'll get it to you right on the spot, so if you need a key made for your car, we can be there.
Transponder Keys
These are the types of keys with a microchip. They're made to respond to the specific code of the car. Our locksmiths have all the needed equipment to get you a new car key transponder chip and to reprogram it so that it will work in your vehicle.
Laser Cut or Sidewinder Keys
If you have a key with a pattern cut on both sides, then you have one of these keys. Our locksmith will use a specialized machine to duplicate the pattern correctly.
Car Fob Replacement
The wireless remote type of car key is prevalent nowadays: you click the button, it interacts with the electronics of the car, and the doors open. If you lose this, rely on our locksmiths to reprogram one for you all while removing the signal from your old key so only your key will let you into your car.
Give us a call if you need assistance with your car, and we will respond quickly. We'll be glad to help you out for a fair price with as little hassle as possible.
100% of your satisfaction

Same day appointment

Best Lock - parts -Hardware

Best Locksmith service practices

Nice, professional and knowledgeable personel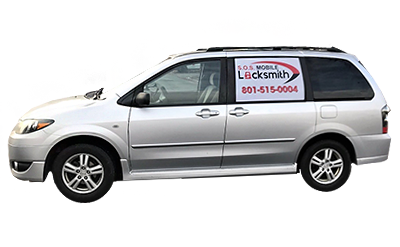 For Local locksmith service in
Salt Lake City, UT
call now
or send us a message
Keep Calm And Let Us Handle It!
100% Customer Satisfaction Guaranteed!