Your Local Service
Professional
Master Key
Systems
No need replacing hardware

Control who has access to what doors

local mobile locksmith
Need to change the key for your locks?
Looking to control the access to you business doors?
Call us on (801) 960-5591 and our experts will be able to advise on all your master key system requirements and inquiries.

Fast Locksmith service 24/7 in Your Locationplease:
100% Customer Satisfaction Guaranteed!
Master Key Systems in Salt Lake City
Each piece of all the systems in place within your business is one more thing that can potentially cause problems, and the security installation in your business is no exception. If your employees need one key for the main door, another for their office, and still other keys for other rooms in your building, you can soon find yourself in the situation of having multiple employees with quite a few different keys to your business.
If an employee loses their keys, guess what? You'll have to either replace or rekey every single lock they lost a key for in order to keep your business secure. It doesn't have to be that way, though, because S.O.S. Mobile Locksmith is a master of master key locks.
Master Key System Setup and Deployment in Salt Lake City, UT
A master key system works a bit differently than a normal lock-and-key setup. Each employee can do everything you need them to do with a single key, yet still only have access to the areas you wish them to have.
A master key system is much more convenient for employers and employees alike, and as you know, there's usually a high level of complexity involved in truly simplifying any system. Your business security is no different.
S.O.S. Mobile Locksmith is trained and experienced in the installation and setup of master key systems, from calibrating and installing the master key cylinder to cutting the keys you need to provide each employee the exact amount of access you need them to have to your facilities.
This type of system does take time to install and set up correctly. That time starts when our locksmith gathers some information from you, including what kinds of keys you may need, and which locks you want each to open, and which doors (if any) you don't want to be a part of the system at all, preferring to keep them extremely limited in access. We'll design a system that fits your individual needs.
Master Key System for Apartment Building Managers and Owners
Even if you didn't realize it, you've most likely had some form of experience with a master key system before, as they are a simple way for owners and managers of apartment complexes to allow residents and staff to enter as little or as much of the building as they need. Residents would only need access to the main door and their own apartment, but maintenance staff and management may need access to everything.
Instead of the giant ring of keys you see janitors and other staff sorting through on television and in the movies, with a master key system for apartment buildings both staff and residents can have exactly the access they need while providing each one with a single key.
Start the process today, call S.O.S. Mobile Locksmith, and we'll help you decide if a master key system is right for your business today
100% of your satisfaction

Same day appointment

Best Lock - parts -Hardware

Best Locksmith service practices

Nice, professional and knowledgeable personel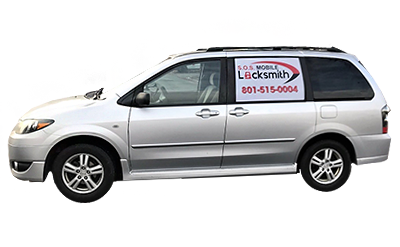 For Local locksmith service in
Salt Lake City, UT
call now
or send us a message
Keep Calm And Let Us Handle It!
100% Customer Satisfaction Guaranteed!