Your Local Service
Professional
Lock Replacement
Service
different types of lock available

provide service 24 Hours A Day

Best Door Lock Brands

mobile equipment van
Is it time to replace the locks in your home or business?
Having problems with your lock lately?
Or would you just like to enhance the security of your home or business? 
Professional locksmiths will be able to Quote you the exact price of getting the Locks Changed of your home.

Fast Locksmith service 24/7 in Your Locationplease:
100% Customer Satisfaction Guaranteed!
Lock Replacement Salt Lake, Utah
Efficient and affordable lock replacement
When it comes to security, using a trusted locksmith is essential for door-lock replacement. We provide an efficient and affordable door-lock service with a smile for when you need us most.
We have a team of experienced locksmiths who offer fast service for a fraction of the cost of our competitors. Whether it is for a commercial lock service or just changing locks for your house, we have you covered.
Why Replace When You Can Repair?
Repairing your existing lock is by far the cheapest way. However, there are types of damages that make locks unrepairable. In instances of a forced break, internal parts of the lock may sustain damage beyond repair. If we can repair your lock without compromising the security of it, then we would, otherwise changing it to a new lock is the best way.
Will I Need To Change My Door Too?
There will be no need to change your door as our locksmiths are professionally trained to change locks without damaging the door. Minor alterations may be required if the fitted lock is different than the new one.
Know When to Replace Your Locks
Changing out locks is essential especially when you notice these warning signs.
Worn Locks
Because of the number of times you lock your property, door locks are prone to wear and tear. You will start to notice the change in how your locks operate when it is hard to unlock your door. Not only does this pose a threat to your property's security, but there is also a chance of a key snapping.
Forced Break-Ins
As mentioned previously, if a burglar tried to break your lock to enter your property, then it is time to change your lock. Internal components may break, and a second attempt could be successful for the intruders.
Losing a Key
Losing the key to your property will result in having to change your locks if you do not keep a spare. By having no means of copying a key for that lock, we will need to switch to a new one with a set of new keys.
100% of your satisfaction

Same day appointment

Best Lock - parts -Hardware

Best Locksmith service practices

Nice, professional and knowledgeable personel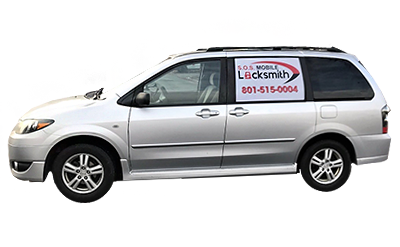 Fast and Friendly Service
Our team of professional locksmiths offers impartial advice on your requirements from the type of lock, to the manufacturer best suited for you. Our company prides itself on its expert knowledge on the industry, and no lock is too complicated for us to change. But most of all, we deliver our services with a smile.
Competitive Rates
We offer competitive rates in the area to make sure that we keep your costs down, making us your perfect choice. Our locksmiths inform you on the most cost-effective way and proceed with the work once you have approved it. There are no hidden costs, and you pay for what you get priced.
If you have any concerns about the condition of your locks, then let us carry out your locksmith service requirements. Give us a call, and see why our growing portfolio of happy customers names us the best lock company replacement in town.
For Local locksmith service in
Salt Lake City, UT
call now
or send us a message
Keep Calm And Let Us Handle It!
100% Customer Satisfaction Guaranteed!