Your Local Service
Professional
Safe Opening
And Repair
We can open locked safes

we can change the combination

upgrade your safe

Local and mobile locksmith
Have you lost the combination or the combination you have doesn't work , we can help. We open all sorts of safes from small fire safes to large banker safes & vaults.
Call For Service (801) 960-5591

Fast Locksmith service 24/7 in Your Locationplease:
100% Customer Satisfaction Guaranteed!
Safe Opening & Safe Repair in Salt Lake City
If you're having problems with your safe, thenyou need is an expert locksmith to investigate and quickly repair it. We understand the importance of having access to your valuable items. If it wasn't important—why would you secure it in a safe to begin with? That's why at S.O.S Mobile Locksmith, we strive to deliver good safe opening and repair service.
Professional Safe Locksmith Service Salt Lake City, UT
We'll ensure that your safe will properly lock to prevent the risk of burglary. We can also deal with a safe not opening and having issues with gaining access due to problems such as a lost safe combination or lost safe key.
Our team of professional and experienced safe locksmiths will attend to your safe quickly and diagnose the problem. We operate an emergency hotline that provides 24/7 service allowing us to repair your safe any time—day or night.
Why Hire a Professional?
To ensure that your property and valuables are kept secure, only trust a professional lock technician to provide locksmith safe services. Do not compromise your valuable's safety. Let us carry out expert safe opening service and lock repair with our trusted team of experienced locksmiths.
Our repair comes with a guarantee of professional service and satisfaction. If we can't open it, there's no charge. Avoid dealing with under-qualified 'technicians,' this can lead to making your safe in worse condition or even result in unrepairable damage. Make sure that only qualified and experienced locksmiths take charge of your safe repair.
Types of Safes S.O.S Mobile Locksmith Can Help With
With many different types of safes available on the market, it can be confusing about what kind of safes can be repaired. We offer repairs on a comprehensive list of safe types and manufacturers keeping it easy for you. Whether you are a business owner or just keeping valuables at home, we're confident we can handle whatever you have.
Below are some of the safe types that we can quickly repair:
Commercial cash drop safes
Floor safes
Gun safes
Data safes
Fire safes
Burglary safes
Cash safes
Wall safes
Depositories
…and more
I forgot my combination, can you open my safe?
Yes. Our locksmiths have the right training to safely and securely open your safe without damaging it.
Where do you recommend having asafe?
A safe is a must in a commercial-business setting where people are not always going to be around the property. However, having a safe in your house is also a great way to keep important items from unwanted reach.
Should I keep changing my safe combination?
Yes. If your safe is exposed in a business or a household setting, it is advisable to keep changing or rotating your combination to deter any intruders.
How often should I change my safe combination?
The answer to this question will depend on circumstances, such as how many people have access to the safe combination and the probability of it being compromised, but in most cases, every few months is a safe bet.
Choose S.O.S Mobile Locksmith
Whether you've lost your safe key or have a faulty combination system, let our team of fast and friendly professionals repair your safe. Our locksmith safe opening ensures that your safe is kept in excellent condition and your valuables are safe. Call us today for a quote!
100% of your satisfaction

Same day appointment

Best Lock - parts -Hardware

Best Locksmith service practices

Nice, professional and knowledgeable personel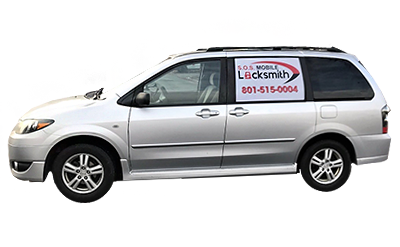 For Local locksmith service in
Salt Lake City, UT
call now
or send us a message
Keep Calm And Let Us Handle It!
100% Customer Satisfaction Guaranteed!