Your Local Service
Professional
Home Lockout
Service
Well skilled and trained to pick locks

24 hours around the clock

fast and efficient service

licenced Mobile locksmith
Did you accidentally lock yourself out of your home?
The key turn in the lock, but you can't unlock the door?
Our emergency house lockout service is a convenient option any time you need a professional locksmith service to unlock the door of your home, day and night.

Fast Locksmith service 24/7 in Your Locationplease:
100% Customer Satisfaction Guaranteed!
Home Lockout Services in Salt Lake, Utah
You got locked out of your house, and it's late at night. Getting locked out can be an inconvenience, it can be scary, and it can even be dangerous.
Now would be the perfect time to call us. Let our expert lockout service in salt lake city save the day. We arrive to keep you from distress by changing or replacing locks, re-keying the locks, or replacing the hardware. Whatever is needed to get you safely back inside your home, we can do it.
Having a safe and secure home should be a major priority in your life. We help you ensure this by supplying you with a level of service that is unmatched and unlike the others.
Not only are we highly talented at unlocking different doors, but we can also help set up and program different items such as key-fob programming, garage-door services and more. We will work to maintain a safe and secure environment for you and your loved ones.
What Should You Do When You're Locked Out?
Imagine that you've lost the key to your apartment and are locked out in the middle of the night. How do you go about handling being locked out? Follow specific procedures to handle a stressful experience like this.
Remain Calm
Losing a key is unnerving, but avoid panicking and take a deep breath. Try to remember if someone has a copy of your key. If they do, give them a call and see if they can come by and let you use this spare key to get into your car or home.
Try to Use any Tools on Hand
If you or someone close by has any tools, you may attempt to unlock the door. If you can, try to use a screwdriver or drill to remove the doorknob.
Call a Locksmith
If you don't know how to use these tools, calling a locksmith is your smartest option. Even if you do know how to use these tools and successfully opened the door, you may still want to give a locksmith a ring to check out the door to repair any damage you may have accidentally caused or to replace the lock altogether if you used a drill.
You're better safe than sorry when it comes to having a safe and secure lock, so there's no harm in calling a locksmith no matter what.
Unmatched Customer Service
We get the job done not just efficiently, but with superior customer service that makes you feel listened to and well taken care of.
Speedy and 24 Hours
Because we don't want you stranded by yourself in the middle of the night, we try our best to arrive at the scene as soon as possible to assist you in whatever lock-related problem you may have. We come where we are needed and work as quickly as we can to fix the problem. Then we let you go on your way as soon as possible.
We hope our services sound impressive, but you don't know how excellent our service is until you see for yourself. Give us a call today to learn more.
100% of your satisfaction

Same day appointment

Best Lock - parts -Hardware

Best Locksmith service practices

Nice, professional and knowledgeable personel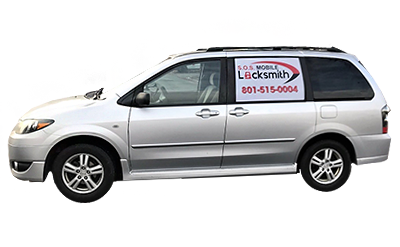 For Local locksmith service in
Salt Lake City, UT
call now
or send us a message
Keep Calm And Let Us Handle It!
100% Customer Satisfaction Guaranteed!