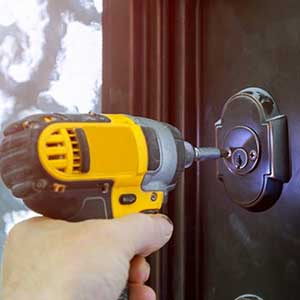 Your Local Service
Emergency
Locksmith
Service
24/7 coverage

Mobile and local company

Professional technician
Need 24 Hour Locksmith Services?
Looking for lockout service?
Is your lock broken?
S.O.S Mobile Locksmith services all of Salt Lake City and offers rapid mobile locksmith and roadside assistance 24/7

Fast Locksmith service 24/7 in Your Locationplease:
100% Customer Satisfaction Guaranteed!
Emergency Locksmith in Salt Lake City
The locks on your business are designed to do one job: keep people out of your building when you don't want them there. Unfortunately, problems can arise that can lead to your locks also keeping people out that you need there, such as your staff and employees—or even worse your lock could suddenly decide to stop working, preventing you from securing your building at the end of the day.
These types of issues usually happen at the worst possible time, as problems usually do. That's why S.O.S. Mobile Locksmith is on call around the clock.Your problems don't keep normal business hours, so we don't either. S.O.S. Mobile Locksmith is always ready to ride to your rescue, no matter when you need help.
24/7 Emergency Commercial Locksmith ServicesSalt Lake City, UT
Some problems are easy to fix, such as the very common problem of "human error."For example, if your employees exit the building through a push-bar door that automatically locks to those on the outside, they may not realize the only keys to reopen the building are laying on their desk inside until it's too late.
In this case, our 24-hour locksmith service can be to your business fast with the skill and equipment needed to either unlock the door by other means or cut a new key for your existing lock, including chip keys, even without a key available to use as a pattern. This is called cutting a key "to code," because most regular locks have a code engraved on their face that tells a trained locksmith exactly what kind of key is needed.
A broken key isn't any more difficult unless the key itself broke off inside the lock. When this happens, not only do you need a new key, but your lock will either need replacement or repair. If so, our professional staff at S.O.S. Mobile Locksmith arrives at your building with everything they need to fix these problems as well.
Choose S.O.S Mobile Locksmith
When you need an emergency locksmith near Salt Lake City, you aren't in the position to set an appointment and wait. You need help now! We understand this, which is why we'll be there as soon as possible, no matter what type of problem you have.
This includes services other than just lock repair and replacement or making new keys. There may be times when you need something from your safe, but for any number of reasons you can't open it, or need your locks rekeyed and new keys made on the spot.
No one wants to be in the position of needing the help of an emergency locksmith near Salt Lake City, but when you find yourself in that position, call S.O.S. Mobile Locksmith. We'll have you back to work sooner than you can imagine, and at a more reasonable cost than you expect.
100% of your satisfaction

Same day appointment

Best Lock - parts -Hardware

Best Locksmith service practices

Nice, professional and knowledgeable personel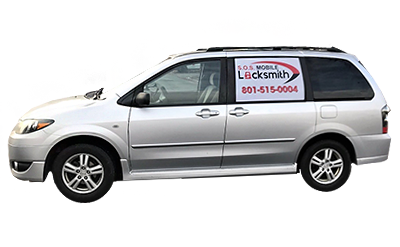 For Local locksmith service in
Salt Lake City, UT
call now
or send us a message
Keep Calm And Let Us Handle It!
100% Customer Satisfaction Guaranteed!