Your Local Service
Professional Business Lockout Service
we can open all locks

always ready to come over

We are mobile & Full equipped

licensed locksmith company
Can't
find
your business or office
key
?
Have you accidentally
locked yourself
out of Your
business
?
You can rest assure that we can get your Locked door open any time, and quick as Possible. Call us now!

Fast Locksmith service 24/7 in Your Locationplease:
100% Customer Satisfaction Guaranteed!
Commercial Lockout Service in Salt Lake, Utah
Getting locked out of your office in the middle of the night is a serious problem. When you arrive in the morning for work, it can be disconcerting and a financial burden if you can't work and continue to collect a paycheck.
Contrary to belief, company lockout is more common than you think, affecting people across the States and Utah.
When you are in a business lockout, you may be late for work, miss a day's work, or even encounter dangerous isolation if there is a hazard in the office.
We understand the emergency of the situation, so our commercial locksmith service is available on a 24/7 basis.
Whether it is night or day, our expert locksmiths strive to provide you with the best and accurate services, guaranteeing that you spend as little time in unintentional confinement as possible. With our team of experienced professionals, we strive to give you high-quality, fast-response lockout services in Austin.
How does it work?
It is not easy to pick a lock, so if you are locked out, do not attempt to pick the lock or it might tamper with the inner mechanisms. Call us, and our team will quickly show up at your location to inspect the lock in question.
Locks work through a system of pins that need a corresponding key to open. If a key goes missing, our experts use special tools to open each pin and pull out the lock.
Then we will re-key your lock to enter the premise with a new key. In case the lock is a high-security model, some drilling is needed to unlock it, but we can guarantee not to damage your property in any way.
Our commercial locksmiths provide the following services:
Interior office locks
Exterior office locks
Office safes
Office master key systems
100% of your satisfaction

Same day appointment

Best Lock - parts -Hardware

Best Locksmith service practices

Nice, professional and knowledgeable personel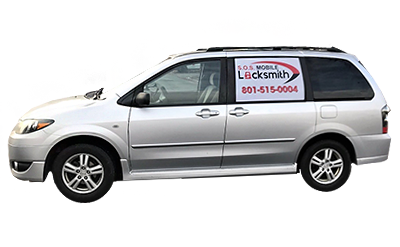 What is a commercial lockout and how does it occur?
Simply put, a commercial lockout occurs when you are not able to enter your workplace. There are many reasons for this, but the most popular ones include forgetting your keys, breaking your keys, stolen keys, lost keys, jammed locks, etc.
What to do if I am locked outside of my work?
First, stay cool and do not panic. Panicking will not help, and it might just worsen the situation. Calmly call for a locksmith to come and help you.
Should I try to pick the lock on my own?
No, you should not. If you do it on your own, you might risk breaking the lock, endangering you further. Just let our locksmiths do their work.
Contact us
If you do not get locked out of your office, or if you are merely looking for a regular locksmith, why not contact us? We strive to give you the quickest and most efficient lockout service in salt lake city so that you can quickly return to work on the same day. What are you waiting for? Contact us now for more information on our services.
For Local locksmith service in
Salt Lake City, UT
call now
or send us a message
Keep Calm And Let Us Handle It!
100% Customer Satisfaction Guaranteed!