Your Local Service
Professional
Commercial
Lockout Service
All Businesses, Any Type of Lock

24/7 response for commercial lockouts

Local Locksmith Company
Locked Out of Your Business?
If you are locked out of your business, give us a call for a fast and effective solution at an affordable price.

Fast Locksmith service 24/7 in Your Locationplease:
100% Customer Satisfaction Guaranteed!
Commercial Lockouts in Salt Lake City
Your business operates on its own schedule, which means that a problem entering your business when you want can bring your productivity to a screeching halt.
When a business lockout happens, you most likely won't have time to waste trying to find a locksmith that's open and ready to help. Quite often, business lockouts don't happen during regular business hours. For instance, perhaps your staff finds akey broken inside the lock when they arrive to open up for the day, or after business hours, your manager realizes they've locked the keys inside as they try to leave for the day.
With S.O.S. Mobile Locksmith, all the potential headaches of finding and dealing with a professional locksmith company are things of the past.
24/7 Emergency Commercial Lock Opening in Salt Lake City, UT
There are many different reasons why you could find yourself locked out of your business, and S.O.S. Mobile Locksmith can help with all of them. Our emergency commercial lockout service is designed to be as quick and convenient as it can be— because we understand time is money when it comes to your business!
Any time of the day or night, every day of the week, you can call us at S.O.S. Mobile Locksmith, and a professional, trained locksmith will be sent to your business. When they arrive, they're not there just to assess the problem; before they leave, your problem will be solved.
If your lock is broken, our technician will repair or replace it. If a key has broken off inside your lock, making it impossible to open, our expert will be able to extract the key fragment, or replace the lock if necessary, and get you back to work.
Key Cutting for Lost or Broken Commercial Keys
The mobile locksmith center our pro will arrive in offers a benefit you won't find with every locksmith, though.They will be able to cut any number of keys you need on the spot.
If your keys are locked inside your business, that's no trouble for our lockout service locksmith. They'll be trained and equipped to cut you a new key from the lock code, even if they don't have a key to use as a model.
There's no lockout our technicians can't fix, and they'll arrive after you place your call to the S.O.S. Mobile Locksmith hotline, no matter when you make that call. And, with the work done on location at your business, there's no hoping that your new key will work, because our locksmith will make sure it does before they leave.
We believe that you should be back in your business and ready to work when we leave with no further problems or wait time. Our staff is trained and experienced in solving problems like business lockouts. We also perform many other services, including installation of security features from smart locks to high-security locks. We aim to offer a truly comprehensive security and locksmith service in Salt Lake, give us a call today.
100% of your satisfaction

Same day appointment

Best Lock - parts -Hardware

Best Locksmith service practices

Nice, professional and knowledgeable personel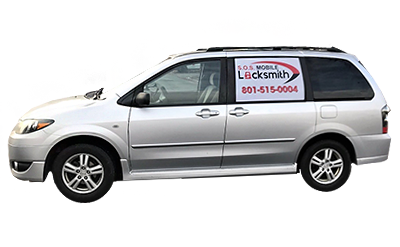 For Local locksmith service in
Salt Lake City, UT
call now
or send us a message
Keep Calm And Let Us Handle It!
100% Customer Satisfaction Guaranteed!