Your Local Service
Professional
Lock Rekey
service
handle every type of locks

NO NEED HARDWARE REPLACEMENT

trained locksmiths
Moving to a new apartment or office spacing?
Or your keys have been lost or stolen?
If you want to know if your locks can be rekeyed, just give us a call!

Fast Locksmith service 24/7 in Your Locationplease:
100% Customer Satisfaction Guaranteed!
Lock Rekeying in Salt Lake City, Utah
Looking to rekey a lock in Salt Lake City, UT? We offer convenient rekeying services with a unique combination of both skill and experience all in one convenient package.
Convenient Rekey Service Salt Lake City: What is rekeying?
Losing your keys is an incredibly frustrating experience which often requires you to replace all the locks in your home or business. However, lock replacement may not actually be necessary, thanks to a process known as rekeying.
Rekeying is a procedure where the cylinder of your existing lock is removed and replaced entirely with brand new cylinders. This has the effect of refreshing your lock and renders your previous keys useless. After you have rekeyed your locks, you will be provided with a newly cut set of keys.
Hence, if you've lost your keys and want to avoid the hassle of replacing the locks on your home, rekeying the locks may be a more affordable option.
Who should go for rekeying?
The most obvious candidate for rekeying would be someone who has lost their keys and are now looking to secure their homes or businesses. This allows you to avoid the hassle of having to change all of your locks while ensuring that your previous set of keys are no longer in use.
Additionally, if your locks have been "sticky" or malfunctioning, rekeying can be an excellent option. By replacing the cylinders entirely, you essentially have a brand-new lock at a fraction of the cost and with none of the hassle.
Rekeying is also an excellent option if you're looking to consolidate all of your keys. Having too many sets of keys can result in you losing track of one or more and fumbling to find the right one. When rekeying your locks you able to have all of your locks correspond to a single key.
Types of locks that can be rekeyed
Wondering if we rekey Kwikset locks? Yep, we service a variety of lock types, including:
Kwikset rekeys
Defiant locks
Rekey Schlage deadbolts
Benefits of Rekeying
Rekeying your locks is a simple affair and can be completed in an afternoon. Just a few of the benefits of rekeying your locks are:
– Affordable alternative to replacing your locks.
If you ever find yourself in the unfortunate position where you've misplaced your keys, rekeying is an affordable and effective alternative to replacing an entire set of locks. By replacing the cylinders on your lock, you'd be given a new set of keys while ensuring that your previous keys are rendered useless.
– A greater sense of security.
A lost set of keys can be dangerous in the hands of the wrong people. Enjoy a greater sense of security when you rekey your locks and protect your home or business from intrusion.
– Use the same lock.
Safety aside, aesthetics is something plenty of homeowners take seriously. Hence, changing your locks on the fly can ruin any sense of aesthetic combination that your home may have.
Contact S.O.S Mobile Locksmith Today
Don't leave the security of your home and business in the hands of amateurs. Contact us today to rekey your locks and give you the security that you deserve.
100% of your satisfaction

Same day appointment

Best Lock - parts -Hardware

Best Locksmith service practices

Nice, professional and knowledgeable personel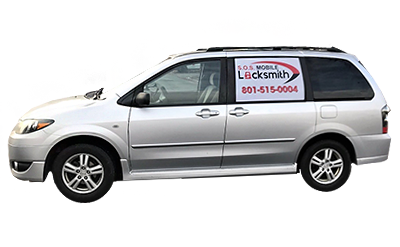 For Local locksmith service in
Salt Lake City, UT
call now
or send us a message
Keep Calm And Let Us Handle It!
100% Customer Satisfaction Guaranteed!